Robertson's has engraved personal items, corporate gifts, and school awards for over half a century!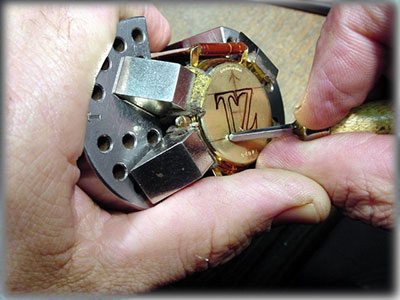 Using our cutting edge computerized engraving equipment we can accomplish anything from a simple inscription to an elaborate custom Logo, Custom Signature, or your own artwork onto most metal, crystal or even plastic items. We've engraved shotguns, putters, flagpoles and funeral urns. Ask us - we love a challenge!
Custom hand-engraving service is available for your finest and most elaborate items. We also engrave custom inscriptions for the inside and outside of your rings.