HOLIDAY COUPONS 2018
HOLIDAY COUPONS 2018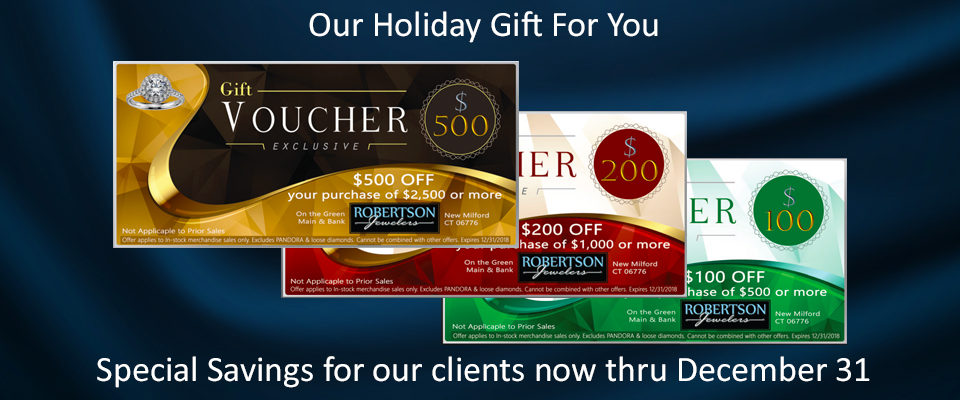 When Shopping in-store we will apply your appropiate coupon savings right at checkout!
If shopping online please call us to assist you to get the maximum savings.
Hurry - Offer ends December 31!
Offer applies to in-stock merchandise sales only. Excludes PANDORA & loose diamonds. Connot be combined with other offers. Not applicable to prior sales.