Professional Appraisals
Professional Appraisals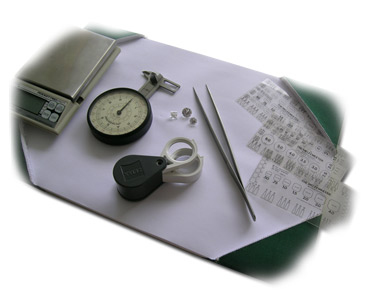 We offer personal consultations with professional results for your appraisal needs including those for Insurance, Estate, Fair Market, or specialty needs.
So why do you need an appraisal to begin with? Most insurance companies require one before they issue a policy, you might need one for tax purposes, or maybe you've always wondered what that old family heirloom of yours is worh.
Our in-house Appraisal Department is headed by Certified Gemologist Appraiser and owner, Brad Tranfield, CGA. The CGA title from the American Gem Society is one of the most highly regarded achievements recognized within the industry. Earning a CGA title requires extensive advanced and ongoing gemological training. When this expertise is combined with astute market experience you are assured of the proper identification and evaluation of your gemstones, jewelry, watches and more.
Our firm maintains a state of the art Accredited Gem Laboratory® for diamond and precious gemstone analysis on the premises.
As metal and gemstone prices can fluctuate quite dramatically, we recommend getting your jewelry appraised every three to five years, either to update your insurance policy, so you don't get burned in case of a loss, or just to get a measurement on your investment.
Call for an appointment and allow us to discuss your appraisal needs face to face. We can offer advice to help you prepare the proper Appraisal Document for your own unique needs.